Northern New Jersey Real Estate & Luxury Properties
New Construction | Luxury Homes | Townhomes | Condominiums

First, let me thank you for taking a moment to research my real estate web site. I hope that some of the information contained here is helpful to you in your quest to either buy or sell a home in Northern New Jersey. The market for homes here is complex and tricky. When purchasing a home, an offer not properly written can po
ssibly cause you to miss out on the home of your dreams. Conversely when selling, a home not properly priced can linger on the market for months, and sometimes even years, as other homes better positioned sell quickly. There is a lot at stake and the marketplace is unforgiving.
If you're purchasing or selling a home in Bergen, Essex, Morris or Passaic counties, I welcome the opportunity to discuss with you your real estate needs as well as to provide you with the professional representation you really deserve. Should you wish to see one of the homes here or have any questions, please see my FAQ page or call me at 201-637-7484 or e-mail me at juletor@aol.com. Thanks again and I look forward to speaking with you. Tom Mayer
New Construction Home in Short Hills, NJ
368 Hartshorn Dr, Short Hills. This 8 bedroom, 8.2 bath luxury home is located on one of the most sought after streets in Short Hills and is ready for immediate delivery. Call Tom at 201-637-7484 to schedule a private tour as well as to receive floor plans of this incredible home. Offered at $4,950,000.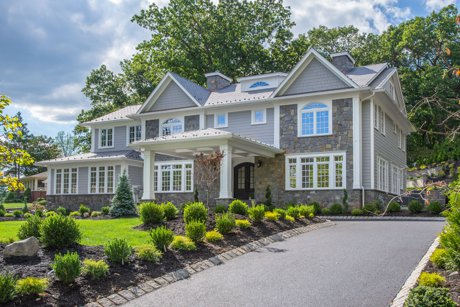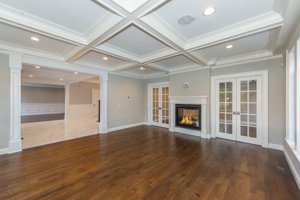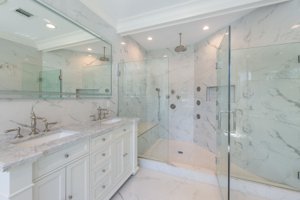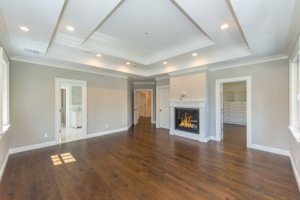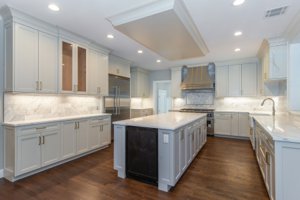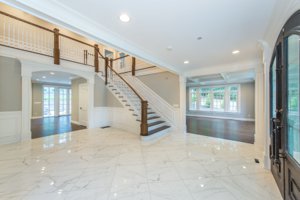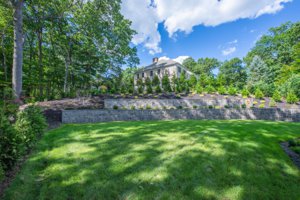 New Construction 8 Bedroom, 8.2 Bath Luxury Home of over 8888 sqft in the sought-after Hartshorn Section of Short Hills. Conveniently located only 30 min from Midtown Manhattan and Wall Street. Appointments Include Master Suite with 2 Full Baths, 2 Custom Walk-In Wardrobes & Gas Fireplace. All 1st & 2nd Level Bedrooms Feature Ensuite Baths. Chefs Kitchen, Custom Cabinetry, Double Island, and Professional Appliances By Viking. All 3 Levels Feature 9 Ft. Ceilings and Stylish Moldings. Dining Room with Coffered Ceiling, Speakers in Most Entertaining Spaces, European Style Windows, Rheem 9 Zone Heating & Air Conditioning, Central Vac, Oak Hardwood Flooring. Other Features include Home Theatre, Gym, 2 Offices, Wine Cellar, Walkout Lower Level, High End Security, 300 Amp Elec Svc & Home Generator. This Estate home is Ready for Immediate Delivery!
For more details about this exciting opportunity to own a new home that you can customize to your needs please browse to my page with the full details of new home for sale in Short Hills.
Luxury Homes in New Jersey
Besides the general real estate work that I do for my clients, I also have a special focus on maintaining a portfolio of luxury homes for the high end portion of the local real estate market. Even though most homes bought and sold are in the more common mid-market price range, my long-standing contacts in the luxury home marketplace enables me to give world-class service for the discerning home buyer who is looking for a unique home above the $1 million mark.
Why I help people buy luxury homes in this area
The northern New Jersey real estate market has a large number of luxury homes compared to many other markets around the United States due to its proximity to New York City. Since the largest number of millionaires in this country live in New York city, more than the count of millionaires in any other city, it is not surprising to find many millionaires living in the suburbs of NYC here in New Jersey. Thus the number of homes in the high end of the market is substantial and gives me ample opportunity to serve the home buying needs of people in this market segment. It is simply an opportunity that I cannot ignore!
How to find my luxury home listings
You can easily find my newest luxury home listings on my showcase homes and properties page. I also have a short list of luxury homes shown below for your convenience. If you have specific requests or are looking for a unique home that matches your design preferences, I have access to some of the finest vendors in this end of the real estate market including home builders and vendors who cater only to the wealthiest buyers in need of special homes that are not common in most neighborhoods. In the upper end of this market segment, only the best and finest materials will suffice, and I will do my upmost to help procure exactly what you need for your next amazing home!
Rentals and Leasing Available Also
I also represent homeowners looking to lease and rent homes to those who need that option. It may be a wise choice for some homebuyers to lease in their chosen neighborhood before buying a home there. Sometimes homeowners who have sold their previous homes need a temporary residence before their next home is ready to move into. And in other cases, job requirements and career choices may make renting an attractive option as well.
Click here to view my current home rental listings
---
---